3 Bedroom Home in Orangeburg - $29,900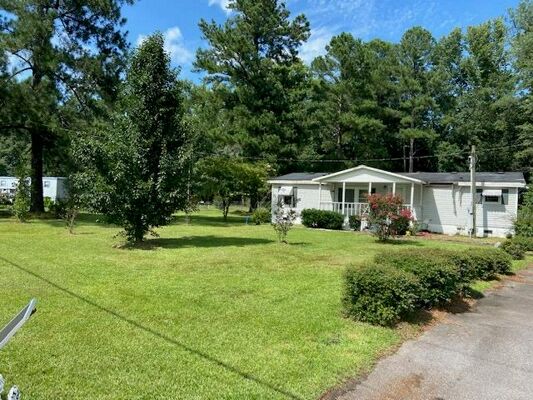 DOUBLE WIDE MOBILE HOME WITH COVERED FRONT PORCH. DOUBLE DETACHED METAL GARAGE OR WORKSHOP. TAX SALE PROPERTY. CASH OFFERS ONLY.
Two 19-year-old Orangeburg men have been charged in the shooting that left two women dead and another injured.
An Orangeburg man is accused of attacking his ex-girlfriend over the weekend, "causing a spinal fracture, several lacerations and extreme swel…
A Santee man is accused of holding a knife to a truck driver's throat and taking $1,500 in cash from him, according to Calhoun County Sheriff'…
The U.S. Supreme Court on Friday rejected a plea from South Carolina to reimpose the death penalty on a South Carolina inmate whose death sent…
A 28-year-old Cordova man is accused of breaking into a home, forcing a 12-year-old girl outside at gunpoint and making a sexual demand, accor…
A 27-year-old man is accused of recording a woman in the restroom at the Prince of Orange Mall without her consent on Monday morning.
The driver of a 2010 Toyota SUV died just before noon on Sunday after colliding with a tree, according to Lance Cpl. Nick Pye of the S.C. High…
You may be entitled to more than you think from Social Security.