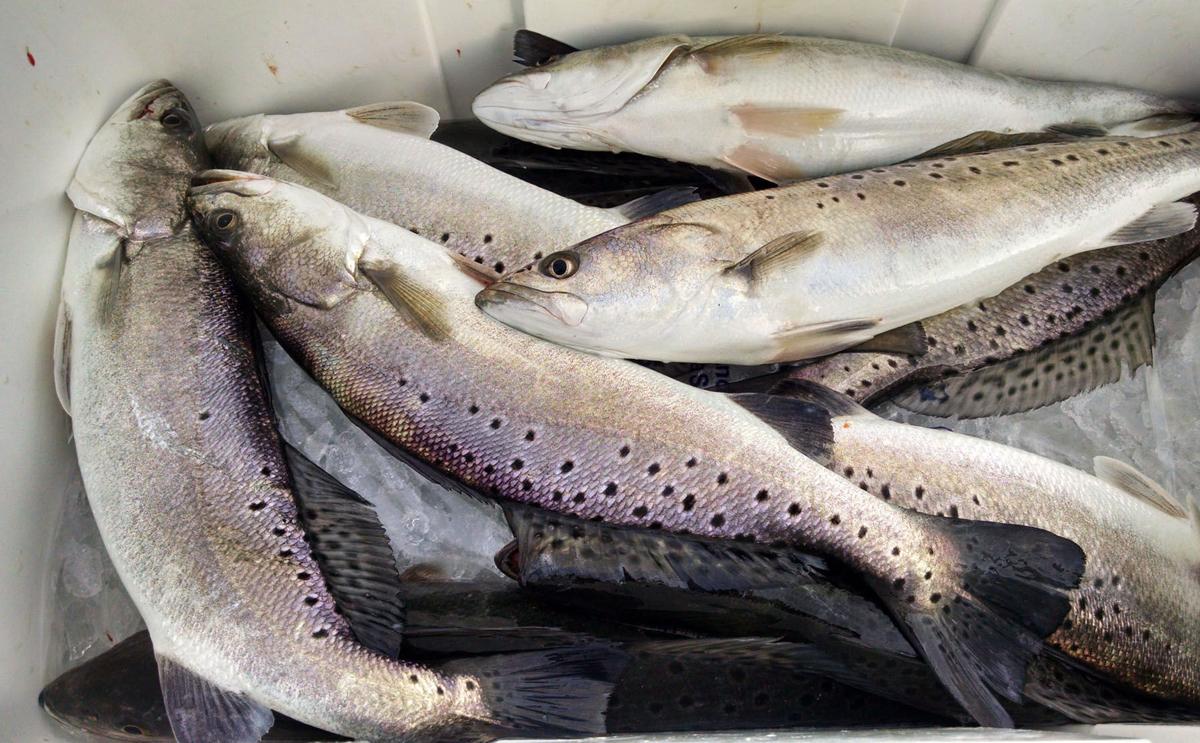 Many of you older sportsmen will remember the Stack's sporting goods store that was in The Grove Park Shopping Center. Some may even remember the Stack's store that was originally on Highway 301 North. It was a great hunting and fishing outfitter.
To some extent it has been replaced by Woody's as the go-to place to find outdoor gear in the Orangeburg area. But it was a great store and people would come in regularly just to lean against the counter and tell tales.
The owners were Bobby and Jerry Shuler and David Hewett, who was also the managing partner. David and I became very close over the couple of years that I worked for him in the store while building my dental practice.
Recently he came into my office and told me about a couple of his recent fishing trips to Bull's Bay. I had just come back from a long weekend at Edisto where we had mixed results but were able to take a few good redfish. David told me he had two consecutive days of more than 100 trout and he culled to an easy limit. I begged him to take me.
Several weeks ago we found a time that worked for both of us. We somehow picked the coldest morning of the year and I layered up for the boat ride from the landing to the oyster rakes. I think it was 26 degrees when we put in at 7 a.m.
We were trying to fish the incoming tide up to and around the high tide, which was forecast at 12:38 p.m. The catch was that we couldn't go in at dead low and we had to be out two hours after high tide or we would get trapped inside some oyster bars on the edge of the bay.
We were a little early to get into David's spot, so we had to go elsewhere for an hour of so. We cast around a clam farm for a couple of hours and released a half dozen or so pecker trout. It was time now to move back to David's honey hole.
When we arrived at about 10:30 a.m., we found a family of four anchored on the point pulling out trout after trout. David didn't want to crowd them, so we fished off to one side and then another with no success.
We finally decided to drift back toward a pond that was filling with water. Boom! David boated a gator trout and it was on. By this time it was approaching high tide. Before the tide turned, we had half dozen keepers and then the fishing slacked off.
David decided to push his boat into the marsh grass and fish the outgoing tide in the pond. It was a wise decision. He was catching nice trout in the pond.
I decided to try my luck letting my artificial shrimp drift back out of the pond and over the large oyster rake behind the boat. For an hour, every cast that we drifted correctly over the reef and then clicked the Cajun Thunderer float, we had a fish on. Most were just under or at 14 inches, and not wanting to pay an $800 fine for small fish, we were liberal with our release.
At about 1:30 David called it. It was time to go, even though we were still getting plenty of bites over the rake. He was still concerned about getting caught inside the rakes and not being able to get the boat back in the creek. He was correct. I almost had to get out and pull when we hit the cut into the river.
From 11 o'clock until 1:30 when we pulled out of the pond, we had caught 35 to 40 trout. We were able to keep a limit-and-a-half (15) nice, fat trout. It wasn't the hundred-trout day that sitting in the Honey Hole would have produced, but it was by far the best trout day I have had in years. It was also a great day to get reacquainted with a great friend.
Dr. John Rheney has been writing his outdoors column for The Times and Democrat since 1984.