CAROLINA FOOTBALL: Stage is set for an upset on Saturday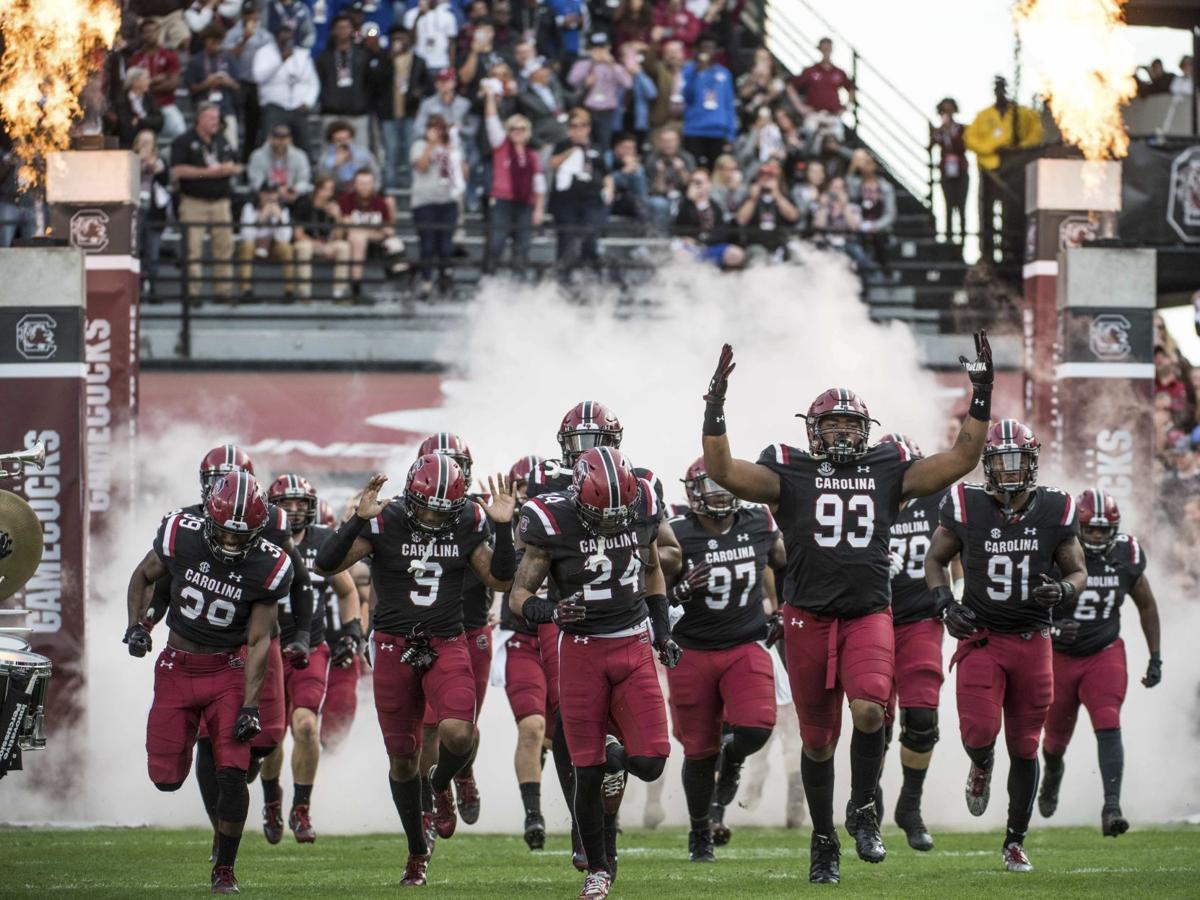 There's this old cliché about rivalry games: throw the record books out the window.
Maybe that's true in some instances. Even casual fans of college football can remember some wacky things happening across the country on rivalry weekends. Series like Alabama-Auburn and Florida-Florida State have often been marked by a flurry of season-changing, heart-wrenching, fan-jarring upsets.
South Carolina-Clemson? Not so much. The better team, at least on paper, has won at a little more than a 90-percent clip.
Not that there haven't been a few notable upsets. The 1980 "Orange Pants Game" probably comes to mind for many longtime Clemson fans. The 2009 game in Columbia and 2012 in Clemson stand as the two most recent times USC won as an underdog.
USC tends to win when ranked and when both teams are ranked. Clemson usually wins when the Tigers are ranked or when neither team is ranked.
South Carolina teams with eight wins or more have never lost to Clemson at Williams-Brice, winning in 1979, 1987, 2001, 2011 and 2013. It's important to note, however, only one of those Gamecock teams was an underdog.
The programs were essentially on equal footing for most of those match-ups. They recruited in the same circles. Had a similar level of talent.
Clemson is the defending national champion. Its roster is riddled with former five-star recruits; so it should come as no big coincidence that the Tigers are competing for, and with two more wins will be in, their third straight College Football Playoff.
South Carolina is good football team. There's no such thing as a bad one when you're 8-3 overall and 5-3 in the SEC. The Gamecocks may have been opportunistic in a down SEC East, but they are most certainly ahead of schedule in Will Muchamp's rebuild. That may have to be good enough… for now.
Because somewhere during the Gamecocks' five consecutive victories in this series, from 2009-2013, Clemson managed to pass USC as a program. How'd that happen? Dabo Swinney outworked Steve Spurrier on the recruiting trail and eventually beat him on the field.
Even Muschamp's introduction to the rivalry last year didn't go as planned. His outmanned USC team lost 56-7 to Deshaun Watson and company.
Some things have changed since then. But probably not enough.
And that's where things stand heading into Saturday. Watson is in the NFL, but Clemson is 10-1 and a solid 14-point favorite.
Are the Tigers vulnerable? Sure they are. A road loss to a likely non-bowl-eligible Syracuse team and a close call at N.C. State proved they are.
The setting would seem to be there for an upset: a frenzied capacity crowd at Williams-Brice Stadium awaits the Tigers and a winner-makes-the playoff matchup with Miami in the ACC Championship Game looms next week.
The question is can USC take advantage? The stage seems to be set for a low-scoring defensive struggle, with USC's top-25 defense against the Tigers' top-10 unit.
Jake Bentley will need some help, maybe even a few breaks if he's to get the Gamecocks into a position to pull the biggest upset in the history of the series. USC is 7-0 when rushing for 100 yards or more this year and 1-3 when failing to reach that statistical mark.
Short answer? I don't think he does, and I don't think they will.
USC's offense, at least its lack of production against quality opponents this year, doesn't suggest it.
So it's a close one, much closer than last year. Just not close enough.
Prediction: Clemson 20, South Carolina 17.
Brantley Strickland, formerly sports editor for The Times and Democrat, now works as an economic developer for Southern Carolina Regional Development Alliance. Reach him at strickland.brantley@gmail.com.