RSSS.C. State Athletics
Tweets by @TandDSports
https://thetandd-dot-com.bloxcms.com/forms/online_services/pet_idol/ https://thetandd-dot-com.bloxcms.com/forms/online_services/pet_idol/
S.C. State Athletics Videos
×
S.C. State football report Sept. 25, 2014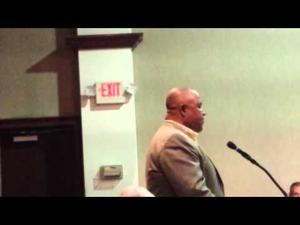 S.C. State Athletics

S.C. State head football coach Buddy Pough discusses the win over Furman and previews Sept. 27 game at Hampton.
South Carolina State head men's and women's tennis coach Hardeep Judge has been named the 2014 USTA Coach of the Year by the U.S. Tennis Association.
Photos from Saturday's South Carolina State vs. Furm…

Photos from the South Carolina State at Coastal Caro…

Images by Donny Knight (donnyknightphotography@yahoo.com)

Images provided by Donny Knight (donnyknightphotogra…

Check out photos from the Bulldogs' first practice o…
BLOG: Following the Bulldogs
Poll
Loading…
Who will have a better season next year in prep football?
Mailing list
Be the first to know what's going on from TheTandD.com and The Times and Democrat. Get information sent straight to your email inbox, from breaking news headlines to special events! Opt-in below!