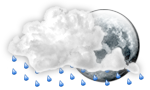 Web Search powered by
YAHOO!
SEARCH
RSSBulldog Zone
WINNSBORO — Demetrius Davis proudly credits South Carolina State head football coach Buddy Pough with instilling in him most of his football k…

A year later, a year better for the South Carolina State football team.

The level of activity was less vibrant than it was a week ago at Rowe Hall Monday following South Carolina State's season-ending loss in the N…
Recent Headlines
It's the challenge every South Carolina State men's basketball coach has faced dating back to Cy Alexander — keeping team morale high in the f…
CLEMSON — The South Carolina State men's basketball team will return to action on Tuesday, when they travel to take on the Tigers of Clemson U…

For this Thanksgiving holiday, it's Bulldogs not turkeys that have a lot of people here in a thankful mood.
Bulldogzone Videos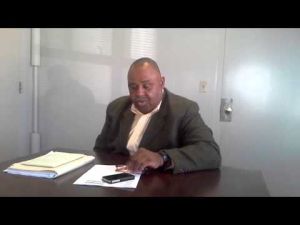 S.C. State head football coach Buddy Pough holds final press conference for 2013 football season.
Following the Bulldogs
The losing streaks in the Football Championship Subdivision playoffs will continue for South Carolina State.
Saturday marks the 12th straight loss to a Southern Conference opponent. It was also the fifth straight FCS playoff loss for the Bulldogs' program dating back to 1982. Perhaps last and most disappointing, an 18th consecutive defeat for the MEAC with Bethune-Cookman's loss to Coastal Carolina.
Once again, special teams miscues and an inconsistent, at times predictable football put the Bulldogs in a double-digit hole it could never escape. Losing MEAC Defensive Player of the Year Joe Thomas in the first half also hampered S.C. State's chances.
Looking forward to next year, S.C. State will have to reexamine its quarterback situation to determine if either TeDarius Wiley, Andrew Kollack or Joey Copeland are capable of taking this team to the next level. The offensive line, even with Joe Blackwell's presence, will also need to get stronger in the off-season and find a replacement for center Tristan Bellamy.
Finally, what does S.C. State head coach Buddy Pough need to do earn that elusive playoff win and will he get credit for lifting the program from a losing season to a first-round home game? It's a question which will dominate the chatboards in the off-season.