RSSS.C. State Athletics
S.C. State Athletics Videos
×
Pough press conference Sept. 8, 2014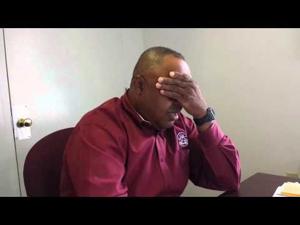 S.C. State Athletics

TeDarius Wiley did not have to look far for advice on his first career start as South Carolina State quarterback.

There was an air of deju vu Saturday night at Oliver C. Dawson Stadium.
Photos from Saturday's South Carolina State vs. Furm…

Photos from the South Carolina State at Coastal Caro…

Images by Donny Knight (donnyknightphotography@yahoo.com)

Images provided by Donny Knight (donnyknightphotogra…

Check out photos from the Bulldogs' first practice o…
BLOG: Following the Bulldogs
Poll
Loading…
Who will have a better season next year in prep football?
Mailing list
Be the first to know what's going on from TheTandD.com and The Times and Democrat. Get information sent straight to your email inbox, from breaking news headlines to special events! Opt-in below!