RSSS.C. State Athletics
S.C. State Athletics Videos
×
Pough press conference Sept. 8, 2014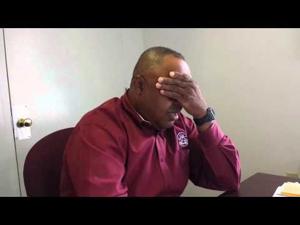 S.C. State Athletics
OXFORD, Miss. — Ole Miss Athletics Director Ross Bjork has named Orangeburg native Jennifer Saxon as assistant AD of student-athlete development.
Photos from the South Carolina State at Coastal Caro…

Images by Donny Knight (donnyknightphotography@yahoo.com)

Images provided by Donny Knight (donnyknightphotogra…

Check out photos from the Bulldogs' first practice o…

Photos from South Carolina State's scrimmage Saturda…
BLOG: Following the Bulldogs
Poll
Loading…
Who will have a better season next year in prep football?
Mailing list
Be the first to know what's going on from TheTandD.com and The Times and Democrat. Get information sent straight to your email inbox, from breaking news headlines to special events! Opt-in below!