RSSS.C. State Athletics
S.C. State Athletics Videos
×
SCSU playoff hopes explained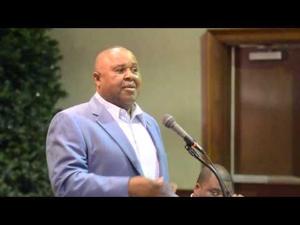 S.C. State University head football Buddy Pough breaks down different scenarios effecting the Bulldogs' pla…
S.C. State Athletics
The South Carolina State women's basketball team erased a 14-point first-half deficit to defeat Jacksonville State 55-52 at the Smith-Hammond-…

NORFOLK, Va. — Norfolk State has hired Virginia State's Latrell Scott as its football coach.
S.C. State's Marching 101 entertains the crowd durin…

Check out some of the action from the Bulldogs' home…

Take a look at some of South Carolina State's Javon …

Photos of the fans, the cheerleaders and more at Sat…

Photos from Saturday's South Carolina State vs. Nort…
BLOG: Following the Bulldogs
Most Popular
Poll
Loading…
Who will have a better season next year in prep football?
Mailing list
Be the first to know what's going on from TheTandD.com and The Times and Democrat. Get information sent straight to your email inbox, from breaking news headlines to special events! Opt-in below!