Photos from the 48th annual commemoration of the Ora…

Travel back in time to the dawn of aviation when the…

Photos from Saturday's S.C. State vs. Coppin State m…
RSSOpinion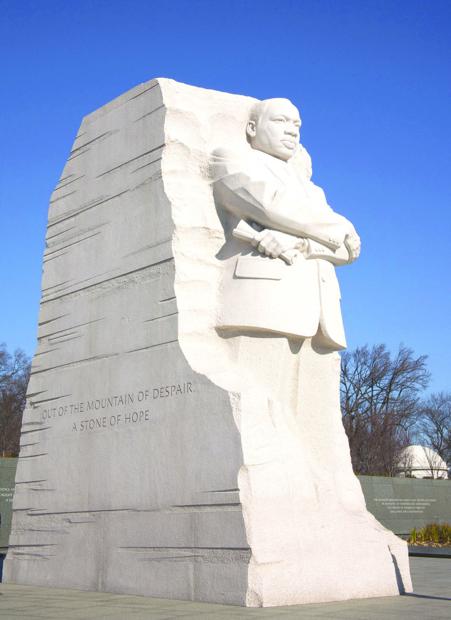 As we reflect on Dr. Martin Luther King Jr. Day, we think about African-Americans as agents of history. Well-documented gaps in unemployment rates, earnings, poverty and wealth too often lead to viewing African-Americans as bystanders to America's economy. At worse, there is a tendency to observe the gaps in economic success and blame African-Americans for being disengaged and not trying to respond to clear economic realities -- a lack of investment in education, skills, training and personal saving.
But a clear and fair understanding of King's legacy is that African-Americans have been fully aware of the barriers they face to success and have been steadfast to struggle to remove them. Indeed, King was assassinated during a campaign by black sanitation workers in Memphis to exercise their right to organize, strike and demand fair wages -- a key theme of American worker advancement during the first 80 years of the last century and one repeated this King holiday by airport workers demanding a living wage.
The lack of wealth in the African-American community is well known. The median net wealth of white households is 12.2 times greater than that of black households. The difference in wealth does not grow smaller when comparing white and black households headed by college graduates, or when controlling for differences in income. Because the easy answers like education and income differences don't explain the wealth gap -- which measures accumulated savings over multiple generations -- the fall back is often to blame the savings' behavior of blacks. And, here, old stereotypes of African-Americans being profligate can easily substitute for documentation.
This is why those early years after emancipation are key in addressing the deep history of African-Americans as their own agents. During the Civil War, African-American leaders, most famously, Frederick Douglass, campaigned hard to have black soldiers officially sworn into the fight to end slavery. With issuing the Emancipation Proclamation, Lincoln also finally signed on that in 1863 not only would slaves in the rebellious states be free, but African-American men would join the United States Army and Navy in quelling the Southern revolt. Close to 180,000 black men signed-up as official members of America's Armed Forces to defend the Constitution of the United States against all enemies foreign and domestic. They became the largest paid workforce of African-American men to that point in America's history.
The issue quickly arose as to where could they deposit their paychecks? A few fledgling efforts were made to start banks. And that effort culminated with the establishment of the Freedmen's Savings and Trust by Congressional act in March 1865; the Freedmen's Bureau bank. Recently the U.S. Department of Treasury and Secretary Jack Lew dedicated an annex to honor the Freedmen's Bureau Bank.
DALLAS (AP) — A lock of hair snipped from the head of John Lennon as the Beatle prepared for a film role is expected to sell for $10,000 at a …
IRWIN, Pa. (AP) — Authorities say a Pennsylvania man stole several police badges while he was being held for questioning in a domestic dispute.
OLYMPIA, Wash. (AP) — A man who was found not guilty of his wife's death by reason of mental insanity will not get her pension under a judge's ruling.
MONTPELIER, Vt. (AP) — Fans of Democratic presidential candidate Bernie Sanders are wearing their support for him on their sleeves — and on th…
CAMBRIDGE, Mass. (AP) — Joseph Gordon-Levitt has gotten a little roast along with his pudding.
OLYMPIA, Wash. (AP) — A gun rights bill introduced at the Washington state Capitol includes some quotes falsely attributed to America's Foundi…
PHILADELPHIA (AP) — With those around him sick and stuffed, Dennis Rodman needed to brush up on the rulebook.
CRANSTON, R.I. (AP) — Some Rhode Island city councilors want to know more about a middle-age male senior center van driver who posed as an eld…
PHILADELPHIA (AP) — For the second time in three years, Molly Schuyler's chicken-chomping skills led her to victory at Philadelphia's Wing Bowl.
MOSCOW (AP) — A music video with more than 33 million views online has inspired organizers of a Moscow art exhibit to offer free admission to …
NEW YORK (AP) — Police say a man was arrested after he apparently lost control of a small drone that crashed into the Empire State Building.
LAKE GENEVA, Wis. (AP) — Fifteen teams of snow sculptors from 11 states have gathered in Wisconsin to compete to be named the best in the nation.