Where can you see a solar eclipse -- and maybe Bigfoot at the same time? Fun with eclipse maps
It started as the "Sunsquatch Challenge," a mashup of 3,000 alleged Bigfoot sightings with the NASA data indicating the "path of totality" for Monday's solar eclipse.
Now, in a world gone mad with solar eclipse hype, let's look at even more maps, from the useful to the absurd.
First, are you in the path?
Next, will the weather cooperate in your area?
Where can you find a darn good cup of coffee to kickstart after the brief fallback into night?
Want to see confused glowing bugs light up in midday darkness? Here are the best spots.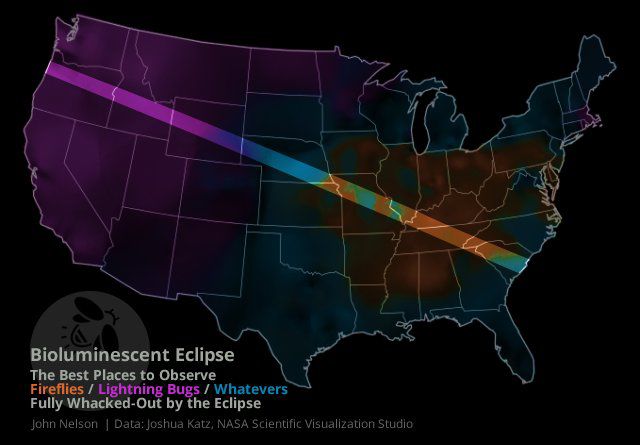 Animals may behave unpredictably. These zoos in the path of totality may provide a ringside seat to chaotic fauna, at a safe distance.
Here's a secret. There's going to be another one. Maybe plunk yourself down in Carbondale, Ill. and wait seven more years. Two for one!
Finally, no, we don't even know exactly what to make of this map.