AP PHOTOS: A selection of pictures from the past week
As featured on
Here's your look at highlights from the weekly AP photo report, a gallery featuring a mix of front-page photography, the odd image you might have missed and lasting moments our editors think you should see.
Subscribe to thetandd.com and help secure the future of our local reporting. Special savings available now!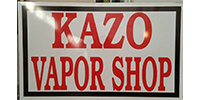 Gallman Personnel Services, Inc.